A story about a dream, friendship, and basketball
KDFN hosts first basketball camp.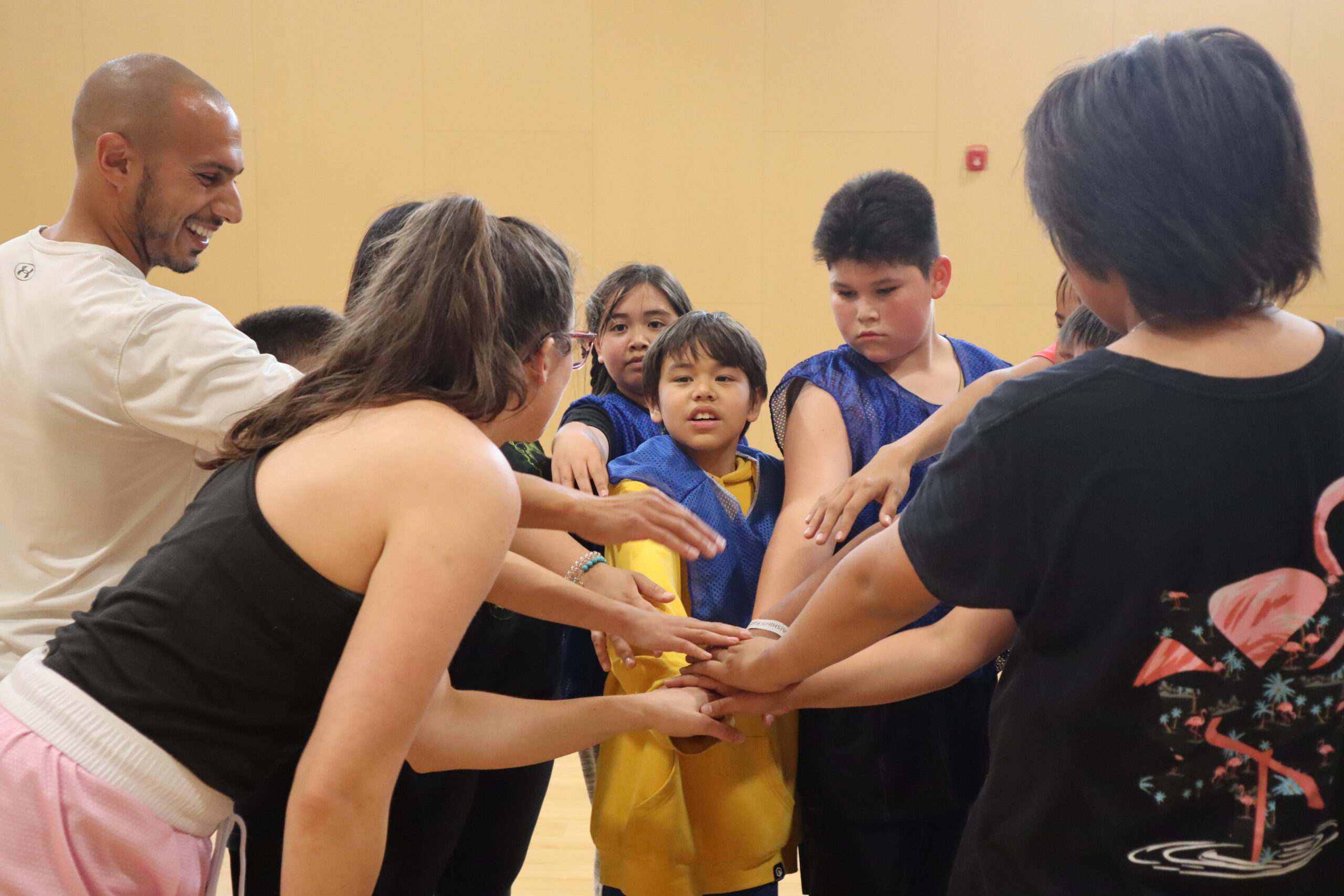 In 2021, long-time friends Katelyn Dawson and Claire Abbot came up with an idea to start a basketball program at KDFN, something that had never been done before. 
The idea was to create a basketball camp to promote a healthy lifestyles and a positive environment in team sports for KDFN youth. Through this, they could create an environment that encourages learning, growth, respect, and helps you step outside of your comfort zone.
They were thousands of kilometers apart, with Katelyn living in Whitehorse, and Claire living in the UK. Despite their distance, they got to work and over the course of a year they were able to turn their dream into a reality.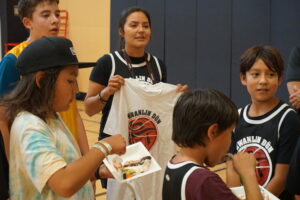 Part of their journey was to create a logo for their basketball uniforms. They worked with Terrence Cory Shorty to make this happen.
This is how they described the new logo:
"The basketball design features abstract Tlingit art. The traditional colours of red, black, and white are used in Tlingit art worldwide. According to the Southern Tutchone language, "Kwanlin" means "running water through canyons". The basketball has a slight tilt that gives it a more dynamic feel as if it is rolling just as water would flow. When the basketball design was complete, it almost looked like a salmon egg. To us, this seemed like a very fitting choice since we were starting a new journey just as a salmon egg would one day become a strong fish swimming through the water."
The camp ended in August with a big celebration.