Family Camp Date Change:  November 26 to 28, 2021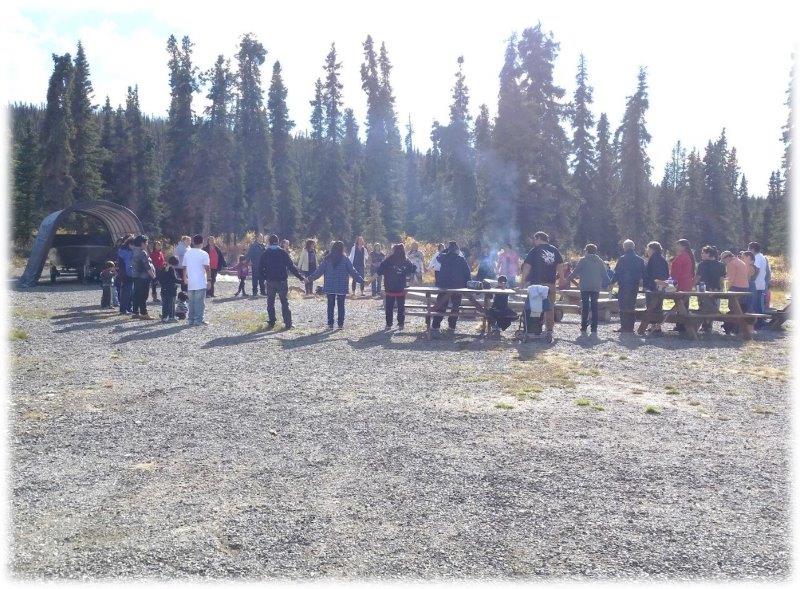 Family camps provide an excellent way for families to spend quality time together on the land and to engage in traditional cultural teachings. Parents are responsible for caring for their children during the camp.
Registration has closed for this camp.
Who we are

The Spiritual and Mental Wellness unit of Kwanlin Dün First Nation's Natsékhi Kų̀ Health Centre offers quality programs to Yukon First Nation families and relatives. Our land-based programming is offered at the Jackson Lake Healing Camp, 15 km southwest of Whitehorse by the serene shores of Jackson Lake on the traditional lands of the Kwanlin Dün First Nation.
Our land-based programs are based in the First Nations Mental Wellness Continuum Framework. These camps are offered with funding from Yukon and Canada.
Jackson Lake Facility
The Jackson Lake Camp has:
eight participant cabins, each with propane heaters and two beds

4 cabins used to house staff and store food and supplies

outhouses and a wash house, that has indoor bathroom facilities, showers and laundry.

a large wall tent used as a work place for projects

a wood constructed meeting room.

a large one-storey log home that houses the kitchen for cooking and a large eating space that can seat approximately 24 people with a wood stove.

an outdoor fire pit with benches that is a popular meeting space.

day trip access to Fish Lake and other sites for fishing, trapping, picking berries, accessing medicines and other traditional land-based activities.
11 camps are planned for 2021
Click here to view a calendar with camp dates. A description of each camp is listed below along with application and camp information
6-week Trauma Camps (Women: May 5 – June 16; Men: Sept 8 – Oct 20)
The men's and women's land-based camps focus on addressing core trauma and loss issues that are linked to substance abuse, violence, and unhealthy relationships. The camp utilizes traditional and western methodologies, such a circle/group, individual counselling, cultural activities, and ceremony to foster wellness and healing.
The group offers a psychoeducation and group discussion component including experiential exercises, creative expressions, and mind-body skills practice. Theoretical interventions are borrowed from Cognitive Behavioural Therapy, Internal Family Systems, Structural Dissociation, and Dialectical Behavioural Therapy.
Click here for the application form for the men's camp.
Click here for the Pre-admission medical form.
Elders' Retreat – July 5 – 9 (CANCELLED)
Women's Retreat – July 26 – 30 (CANCELLED)
Men's Retreat: November 15 – 19
Retreats provide participants an opportunity to connect with land, staff, and cultural activities to foster wellness.
[Application forms to be available soon]