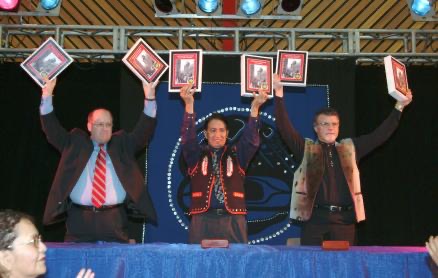 On April 1, 2005, the Kwanlin Dün First Nation made history by signing the Final Agreement and Self-Government Agreement.
These documents outline the way that Kwanlin Dün Citizens can govern themselves.
When the Umbrella Final Agreement was finalized in 1990, it created a framework Yukon Land Claims package between Canada, Yukon and the Council for Yukon Indians (now known as the Council of Yukon First Nations. The text of the Umbrella Final Agreement is also part of the Kwanlin Dün Final Agreement.