Reclaiming, restoring, and beautifying our lands by removing vehicles
This summer, KDFN piloted a new program to remove and recycle end-of-life vehicles abandoned on our Settlement Land.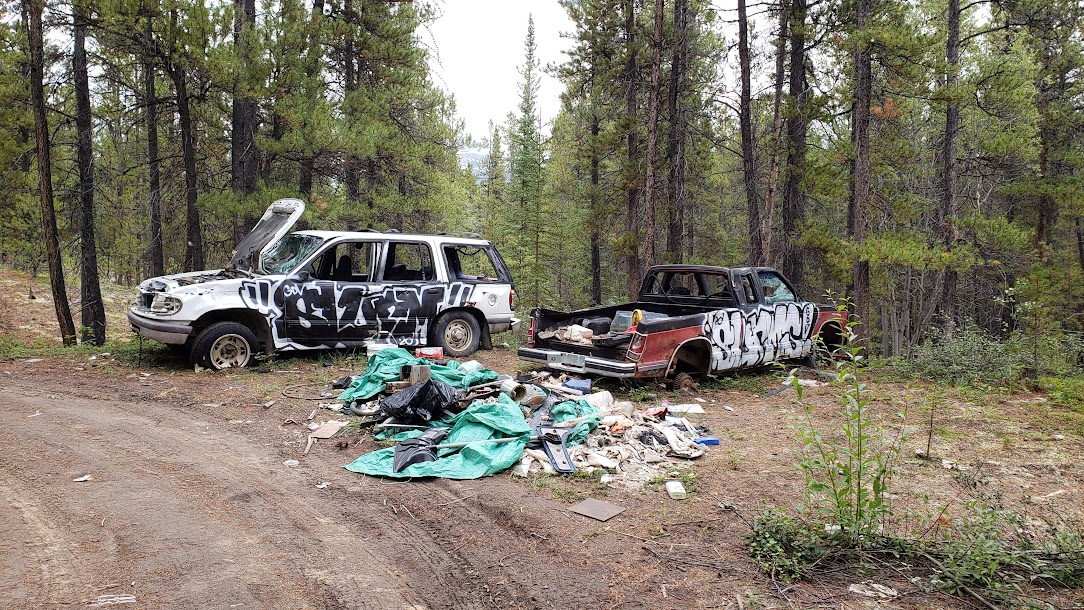 Through a new pilot project 16 derelict vehicles were removed from KDFN Settlement Lands within Whitehorse. The goal of the project, led by Land Steward Officer Bruce Wilson, was to reclaim, restore, and beautify our lands in a responsible and environmentally friendly way. 
We considered many factors when choosing areas to focus on, such as: environmental concerns, accessibility, condition of vehicles, Citizen concerns, and the potential for vandalism or arson.
In this first stage, we focused on the McIntyre subdivision, C-42B on Long Lake Road, C-31B in McCrae, and C-103B/D on Squatters Road. 
Here is the process we followed for removing and recycling the vehicles:
We posted notices on the vehicles and contacted the owners, if there were any. They were given 14 days notice, whereas the standard notice is 72 hours.

The vehicles were towed to Raven Recycling. Through an Urban Auto De-polluting System, they removed and safely disposed of anything that could pose an environmental risk, such as oils, antifreeze fluid, and tires.

Vehicles were compacted and baled for transport.

A transport trailer load was sent to Edmonton for recycling at General Recycling Co. and written proof of recycling was provided.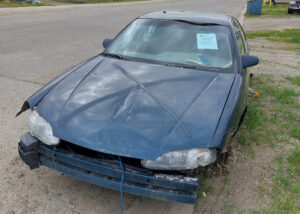 We would like to thank our project partners: Raven Recycling, Urban Auto Recycling, and John Lavallee & Sons Towing. We would also like to acknowledge the Yukon government for contributing funding.
We plan to work with the Yukon government to continue this project in the future.   
For more information, contact:
Land Steward Officer Bruce Wilson
867-334-8990