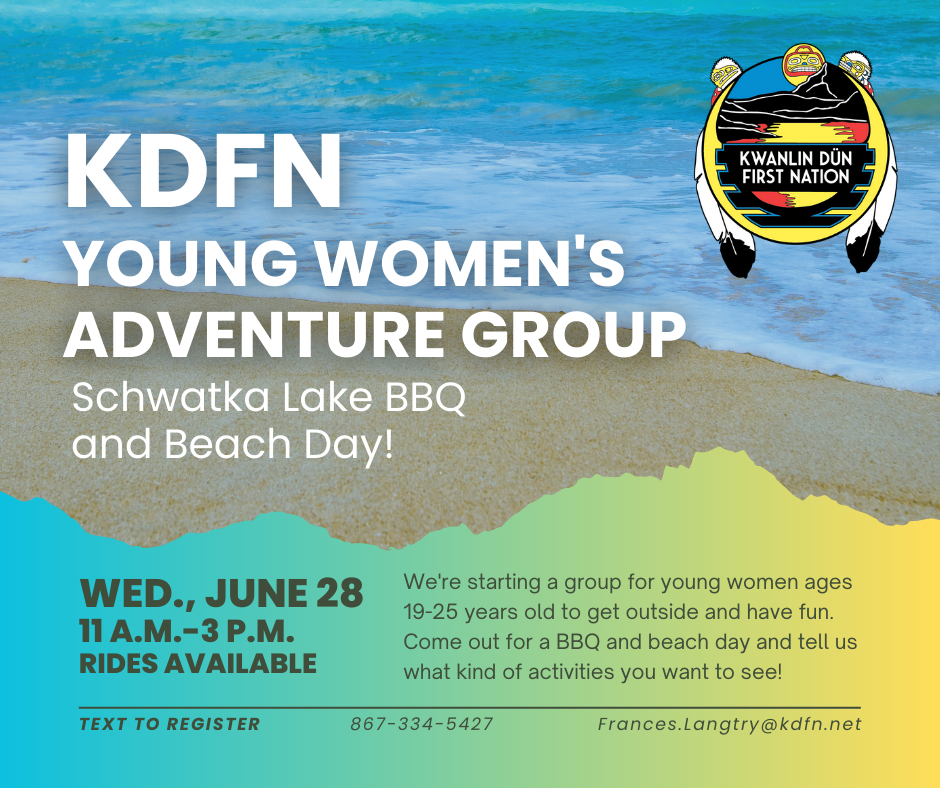 Young Women's Adventure Group
Schwatka Lake BBQ and Beach Day!
Wednesday, June 28, 11 a.m. – 3 p.m.
We're starting a group for young women ages 19-25 years old to get outside and have fun. Come out for a BBQ and beach day and tell us what kind of activities you want to see!
Text to register – 867-334-5427
Rides Available