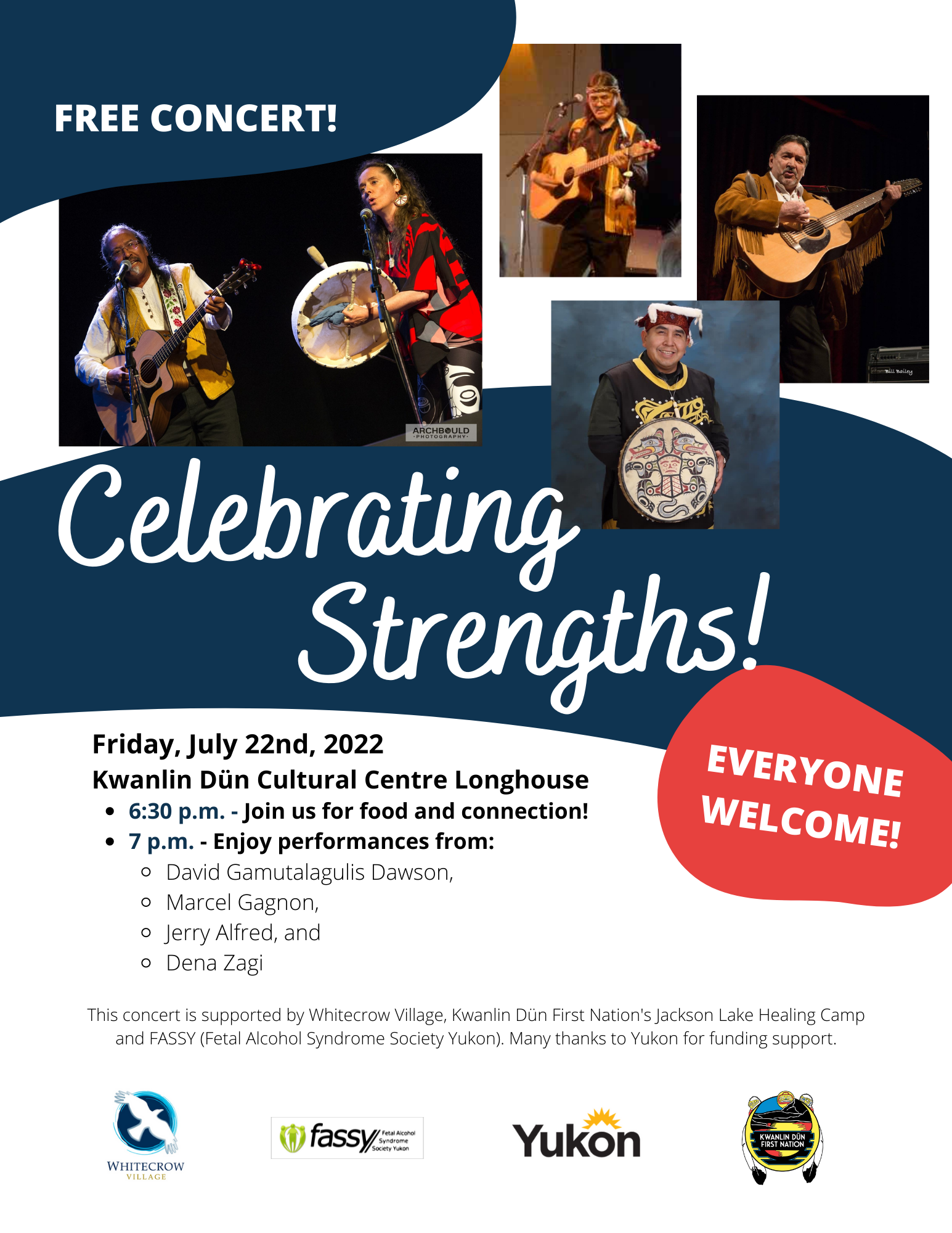 Free Concert – Everyone Welcome
Whitecrow Village, KDFN's Jackson Lake Healing Camp and
Fassy Yukon
(Fetal Alcohol Syndrome Society Yukon) are partnering to offer a free concert called Celebrating Strengths!
Friday, July 22nd, 2022
6:30 p.m. – Join us for food and connection!
7 p.m. – Enjoy performances from:
David Gamutalagulis Dawson,
Marcel Gagnon,
Jerry Alfred, and
Dena Zagi
Many thanks to Yukon for funding support.