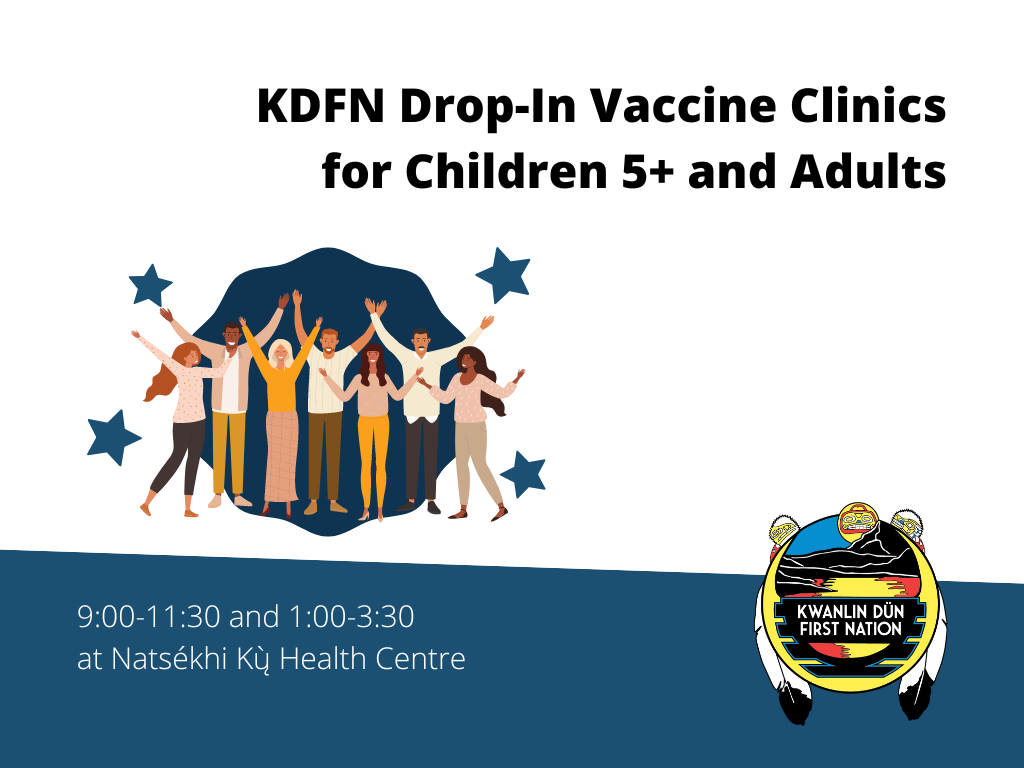 9-11:30 and 1-3:30
Wednesday, July 27
Wednesday, August 3
Wednesday, August 17
Wednesday, September 7
Wednesday, September 21
This clinic is open to KDFN citizens or members of their households; and KDFN employees or members of their households.
No appointment necessary. Just show up to get your:
1st doses and 2nd doses for age 5+

1st booster dose for age 12+ (6 months after 2nd dose)

2nd booster dose for age 18+ (6 months after 1st booster)

and/or the Novavax vaccine
As of August 3, we're also offering the pediatric Moderna vaccine to children 6 months to children younger than 5 years of age.
About Novavax
Novavax is a non-mRNA vaccine, offered to people 18+ who can't or won't receive an mRNA vaccine. It is shown to be 90% effective in protecting people against COVID-19. There are two doses, 8 weeks apart, followed by a booster 6 months later and another booster 6 months after that for anyone 50+.
For a ride, or if you have questions about vaccination, please call the KDFN COVID-19 Info Line at 867-335-5051.