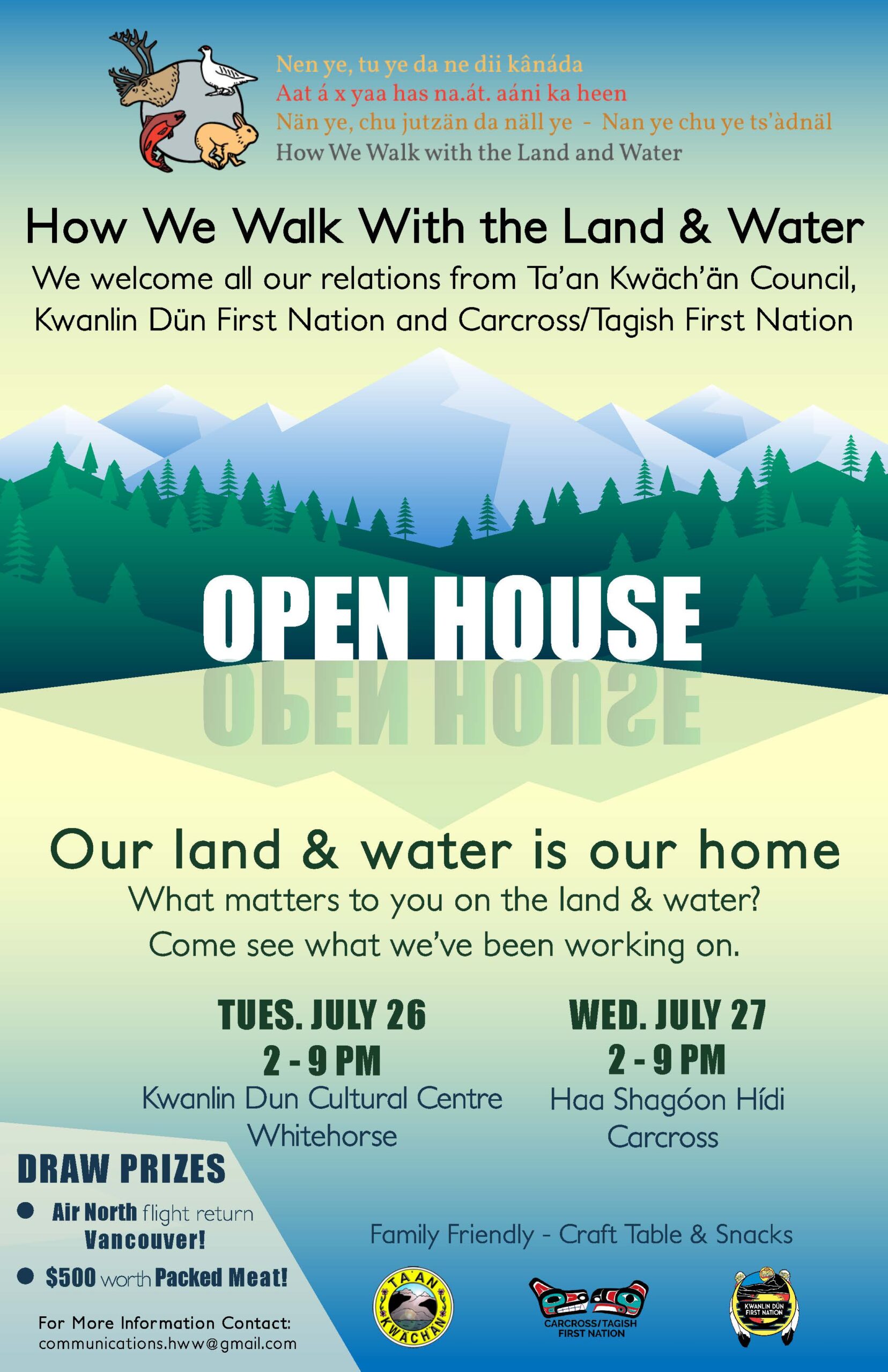 We don't separate, we go as a whole, we leave no one out, we move together." That's what Patrick James, an Elder of Carcross/Tagish First Nation, says about connection.
This is why How We Walk with Land and Water is hosting an Open House for citizens of Kwanlin Dün First Nation, Ta'an Kwäch'än Council & Carcross/Tagish First Nation to come together and share what we have been working on.
WHEN & WHERE: Citizens Only
Tues. July 26, 2pm – 9pm at Kwanlin Dün Cultural Centre in Whitehorse
Wed. July 27, 2pm – 9pm at Haa Shagóon Hídi in Carcross
DRAW PRIZES!! Air North Flight to Vancouver and $500 worth of packed meat!
For more information contact: communications.hww@gmail.com
or visit
howwewalk.org.