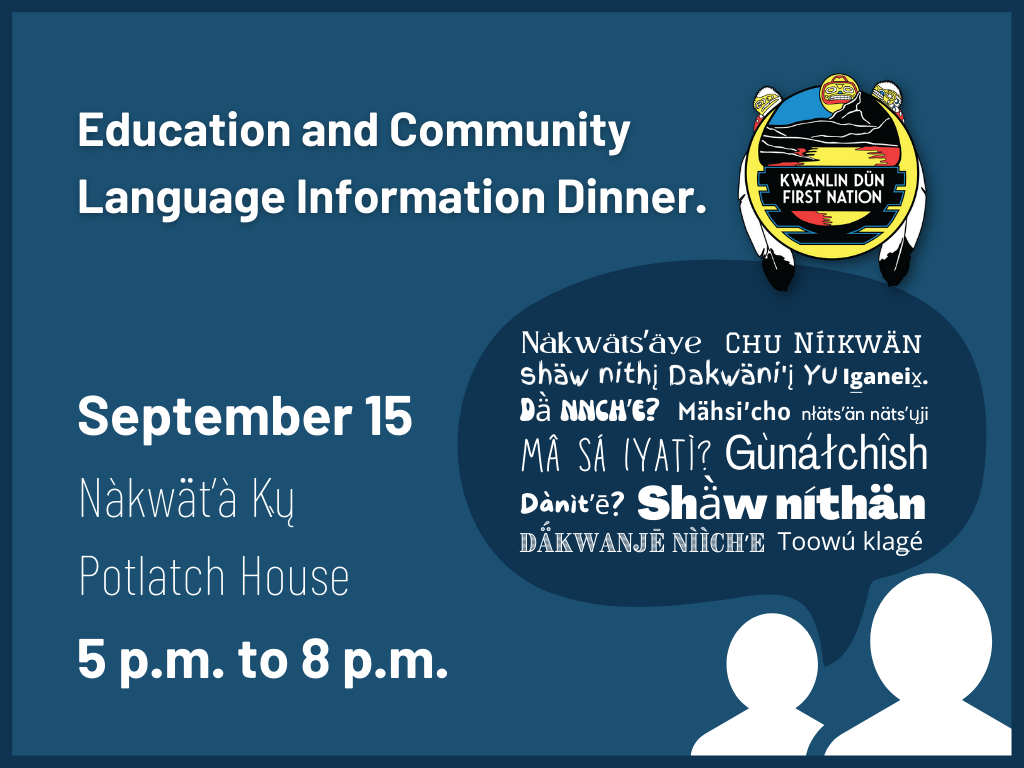 Hey KDFN!
Join us September 15 from 5 p.m. to 8 p.m. at Nàkwät'à Kų̀ Potlatch House for an Education and Community Language Information Dinner.
Come learn about KDFN's community language survey and the planned Education Hub. You could win door prizes!
Complete the survey at kwanlindun.com/engagement or pick up a copy at the new Kashgêk' Building. Your feed back will help guide language revitalization planning and future programming in our First Nation. Survey closes October 13.
If you have questions or would like more info, please contact: Krista Dempster, Associate Director of Education and Social Development, at 867-335-6569 or krista.dempster@kdfn.net.