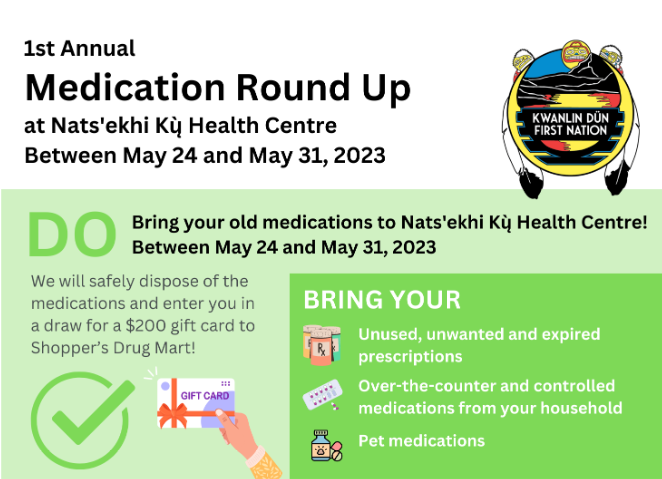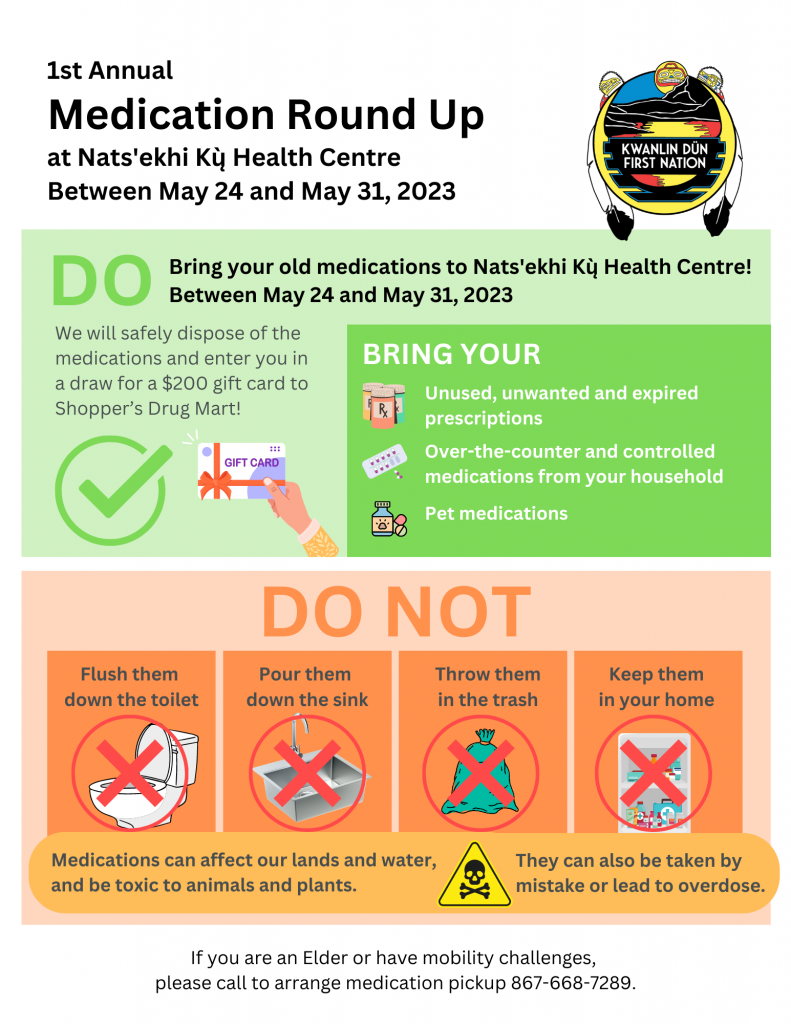 Nats'ekhi Kų̀ is hosting a Medication Round Up!
Bring your old medications to Nats'ekhi Kų̀ Health Centre between May 24 and May 31, 2023
We will safely dispose of the medications and enter you in a draw for a $200 gift card to Shopper's Drug Mart!
We will take:
Unused, unwanted and expired prescriptions
Over-the-counter and controlled medications from your household
Old pet medications
PLEASE DO NOT:
Flush them down the toilet;
Pour them down the sink;
Throw them in the trash; or
Keep them in your home.
Medications can affect our lands and water, and be toxic to animals and plants. They can also be taken by mistake or lead to overdose.
If you are an Elder or have mobility challenges, please phone to arrange medication pickup 867-668-7289