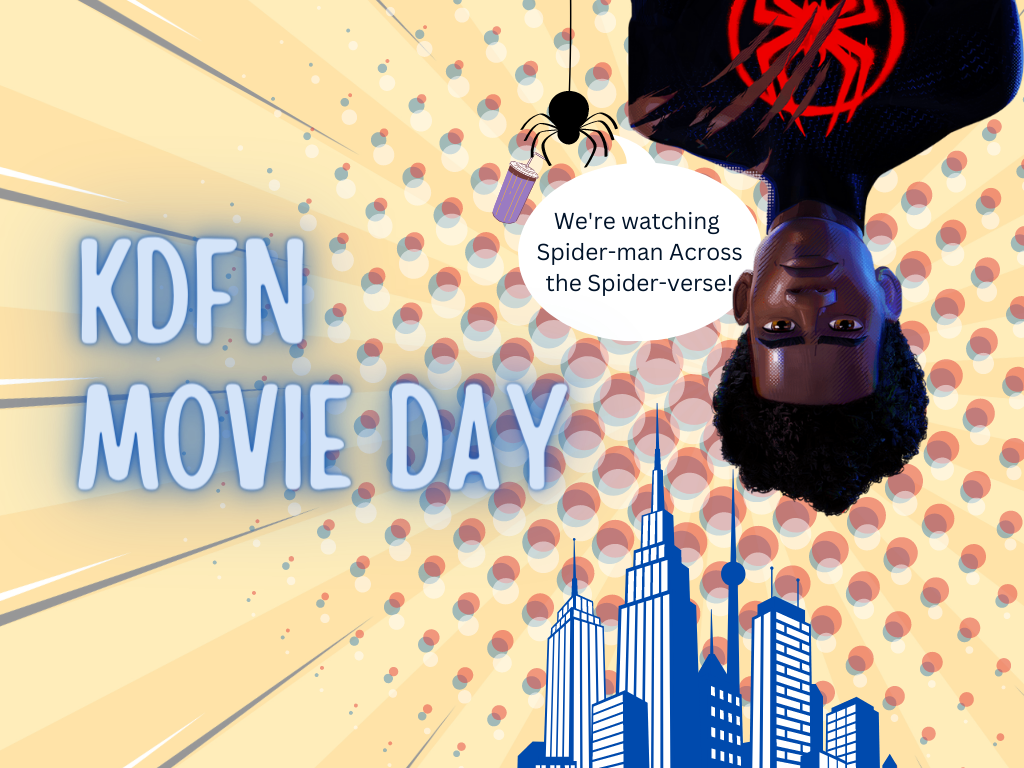 We're having another movie day for KDFN Citizens and family members!
Join us at the Yukon Theatre on , Sunday, June 11 at 11:30 a.m. to watch Spider-man Across the Spider-verse!
Movie admission, medium popcorn, pop, and candy included! (one each per person)
Limited seats. First come, first served. We cannot take reservations.
Transportation not included.
If you have questions, call Courtney at: 867-334-8718