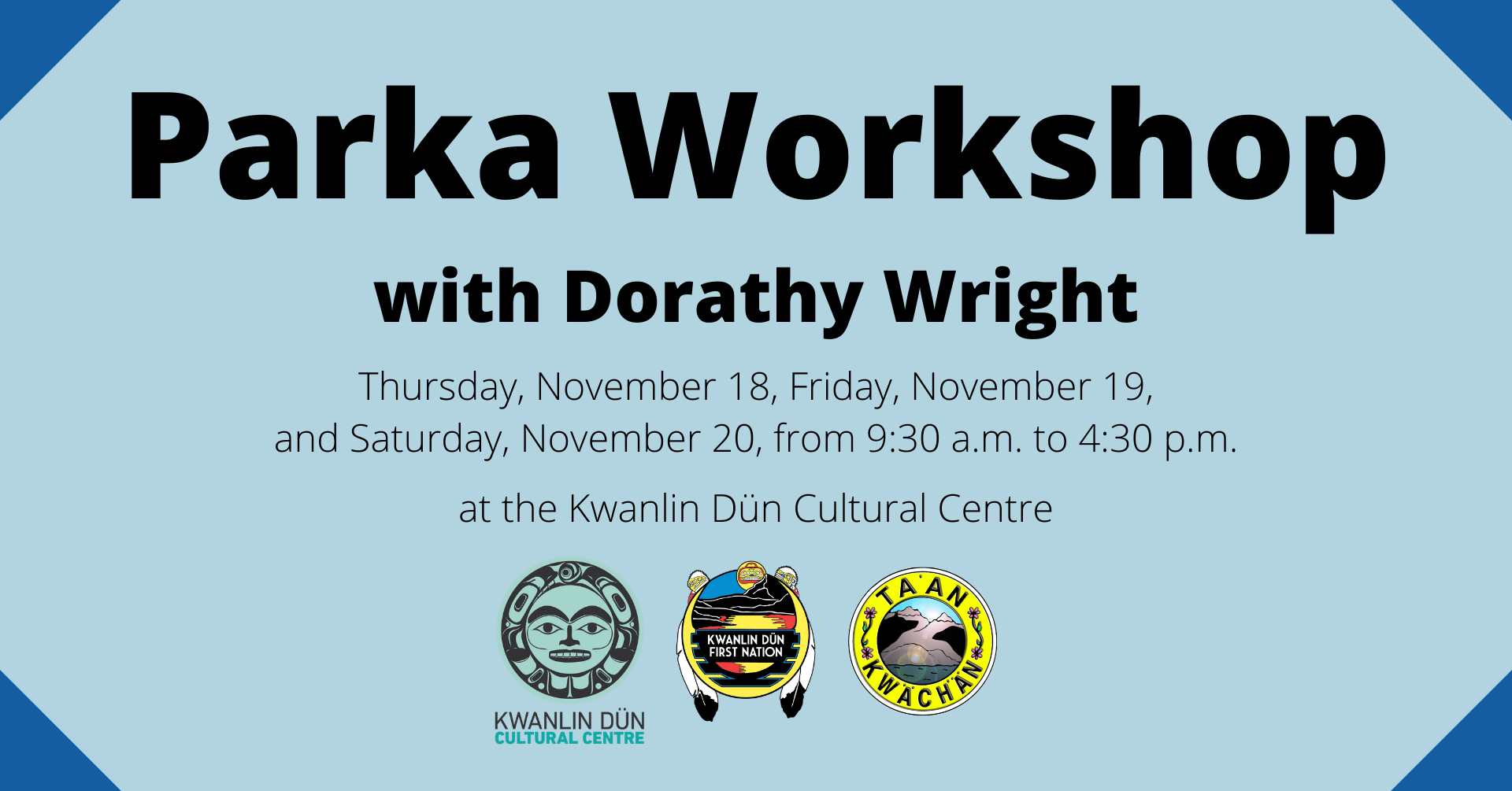 PLEASE NOTE: This training is postponed until further notice.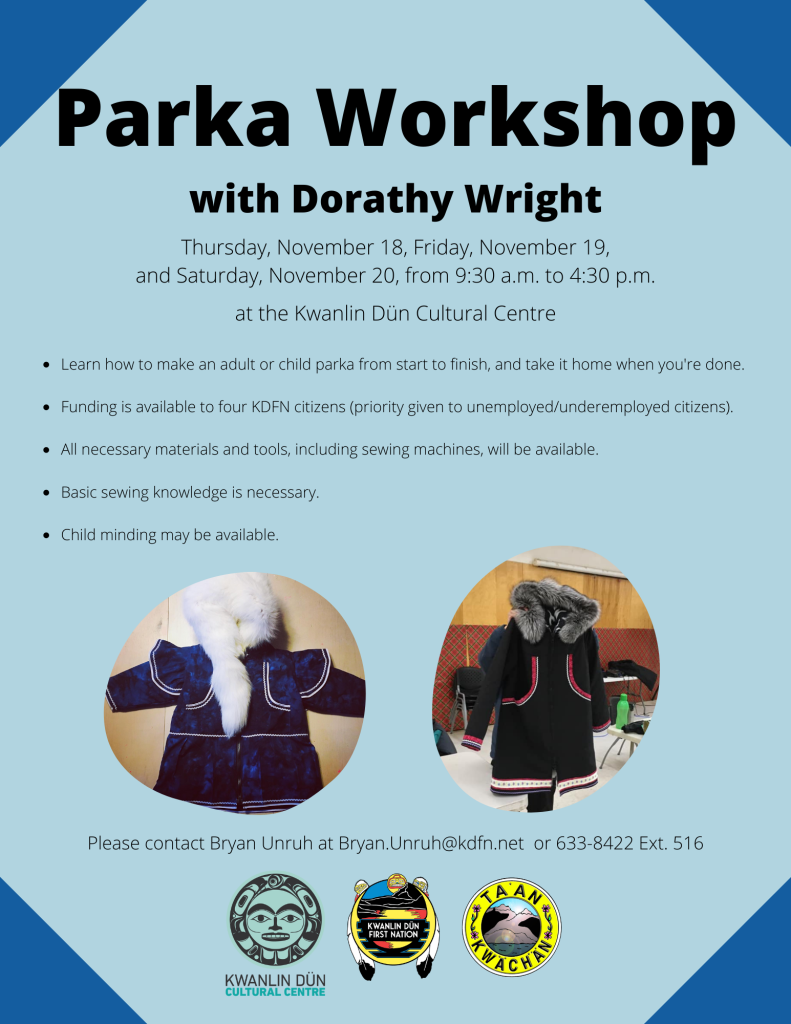 Thursday, November 18, Friday, November 19, and Saturday, November 20, from 9:30 a.m. to 4:30 p.m.at the Kwanlin Dün Cultural Centre
Learn how to make an adult or child parka from start to finish, and take it home when you're done.

Funding is available to four KDFN citizens (priority given to unemployed/underemployed citizens).

All necessary materials and tools, including sewing machines, will be available.

Basic sewing knowledge is necessary.

Child minding may be available.
Please contact Bryan Unruh at Bryan.Unruh@kdfn.net or 633-8422 Ext. 516