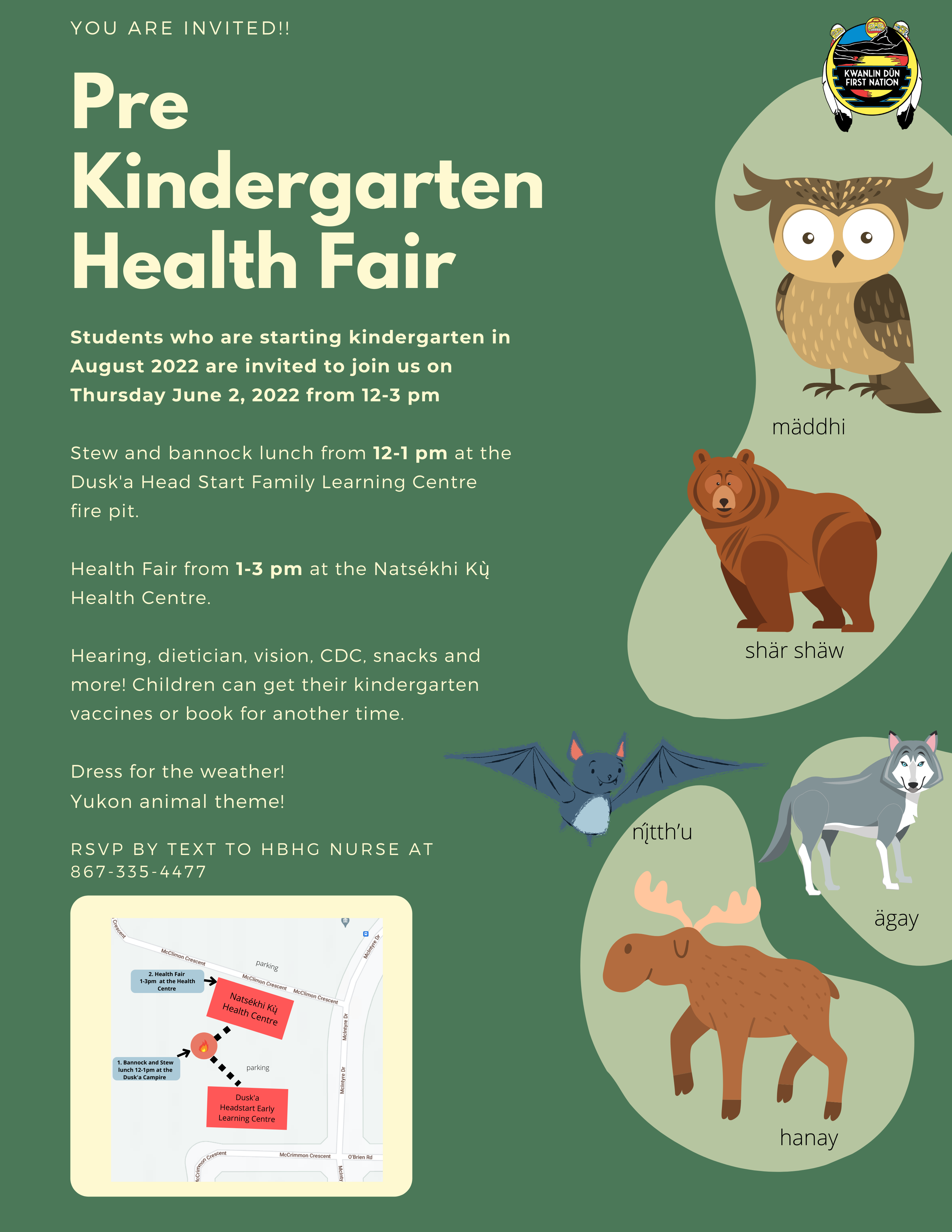 Hey KDFN!
Students who are starting kindergarten this August are invited to a prekindergarten health fair at the Natsékhi Kų̀ Health Centre from 1 p.m. to 3 p.m. on Thursday June 2.
Kids can get their hearing and vision checked, and there will be a dietician on site.
Children can also get their vaccines or book an appointment for another time.
The health fair's theme is Yukon animals!
Before things get going, join us at the Dusk'a Head Start Family Learning Centre firepit from 12 p.m. to 1 p.m. for a stew and bannock lunch.
To RSVP, text 867-335-4477.