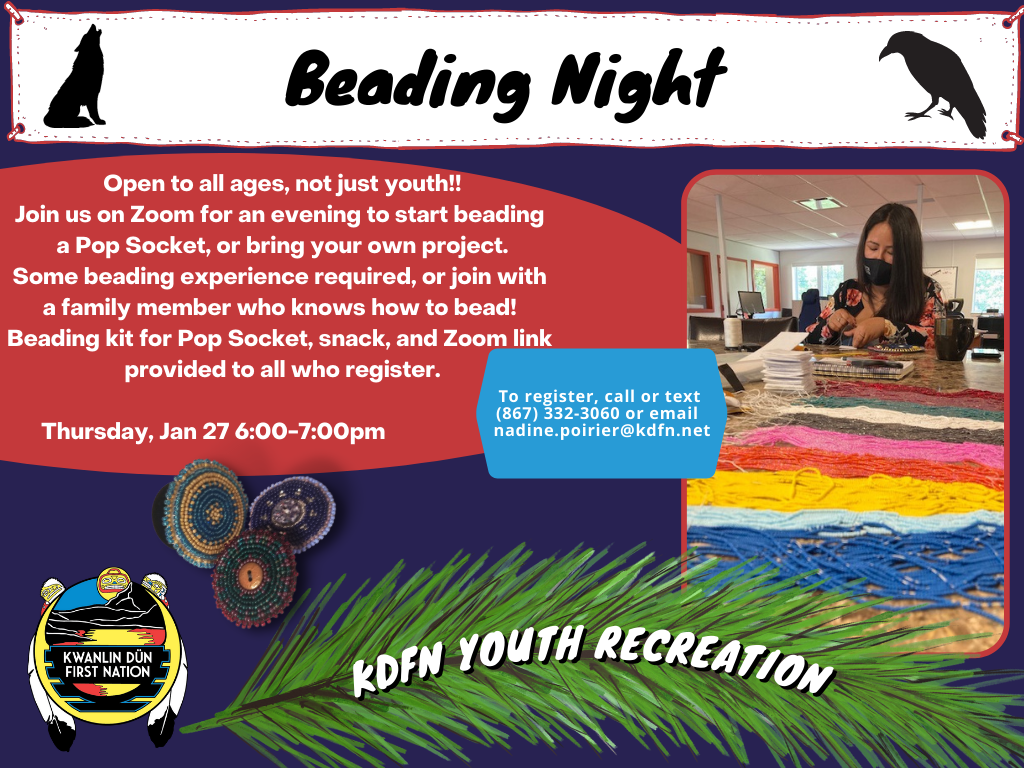 Open to all ages, not just youth!!
Join us on Zoom for an evening to start beading
a Pop Socket, or bring your own project.
Some beading experience required, or join with
a family member who knows how to bead!
Beading kit for Pop Socket, snack, and Zoom link
provided to all who register.
Thursday, Jan 27 6:00-7:00pm