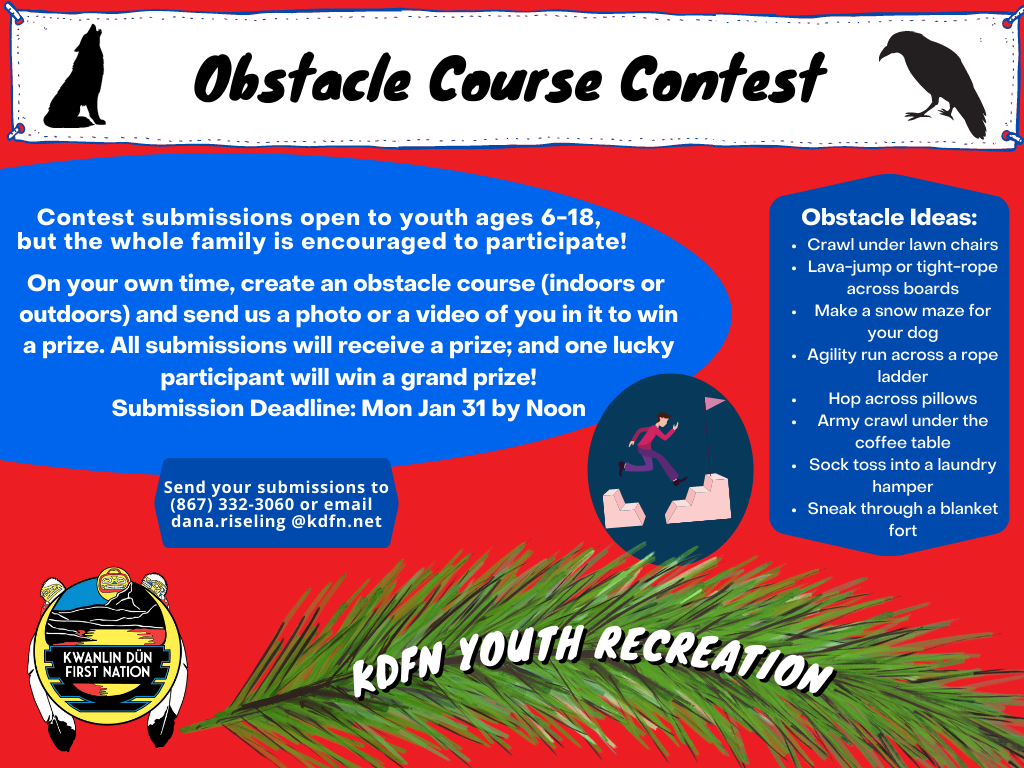 Contest submissions open to youth ages 6-18,
but the whole family is encouraged to participate!
On your own time, create an obstacle course (indoors or
outdoors) and send us a photo or a video of you in it to win a prize. All submissions will receive a prize; and one lucky participant will win a grand prize!
Submission Deadline: Mon Jan 31 by 12:00 p.m.
Send your submissions to
(867) 332-3060 or email  dana.riseling@kdfn.net
-Lava-jump or tight-rope across boards
-Make a snow maze for your dog
-Agility run across a rope ladder
-Army crawl under the coffee table
-Sock toss into a laundry hamper
-Sneak through a blanket fort