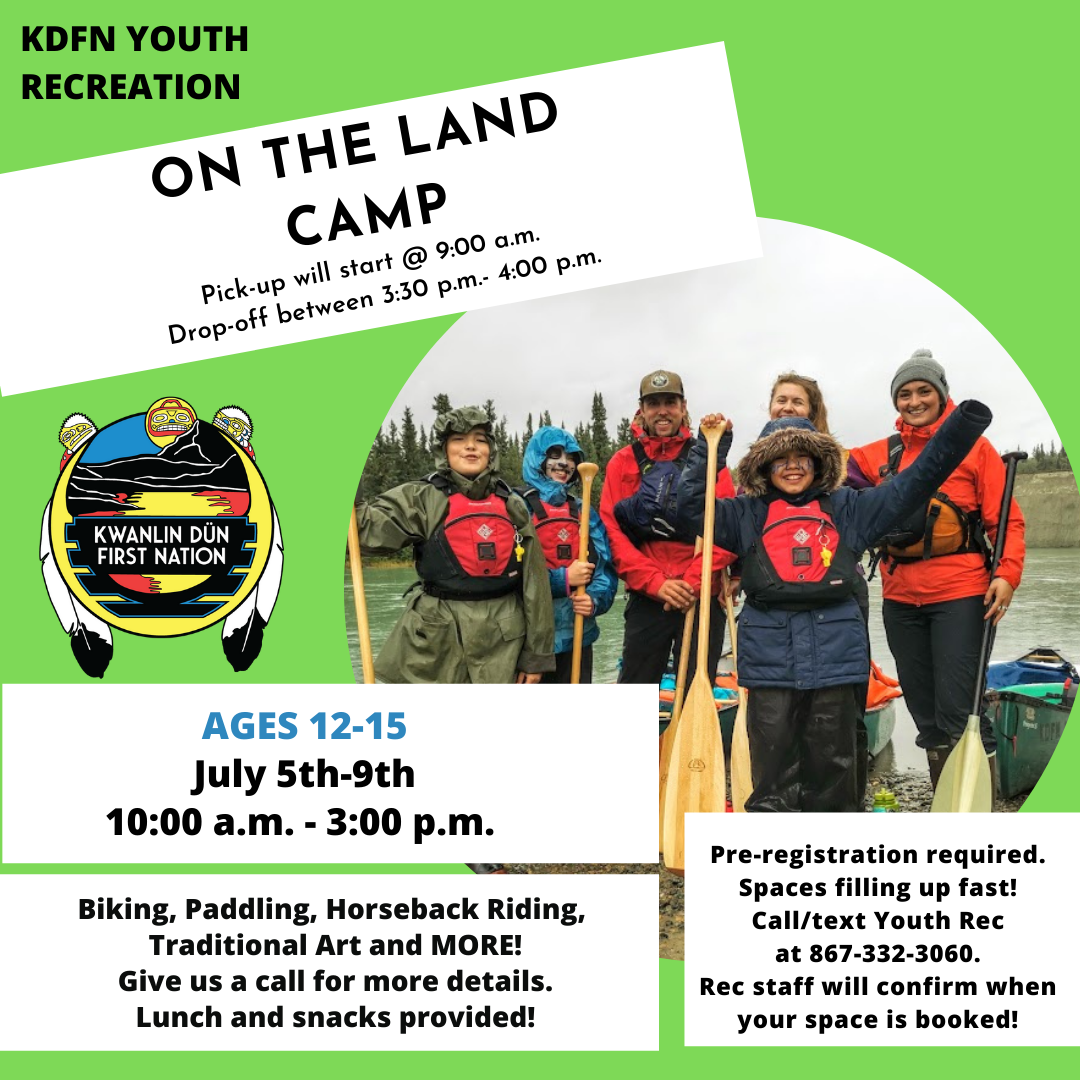 Join Youth Recreation from July 5 – 9 for the On the Land Camp!
Participate in activities such as Biking, Paddling, Horseback Riding,Traditional Art and MORE!
Give us a call for more details.
Pre-registration required. Spaces filling up fast!
Call or text Youth Rec at 867-332-3060.
Rec staff will confirm when your space is booked!