On May 15, 2020, the Yukon Government released its plan for easing COVID-19 restrictions. This plan includes four phases, with each phase rolling out over time. For more information about the Yukon Government announcement and the document A Path Forward, please visit: https://yukon.ca/en/news/plan-ease-covid-19-restrictions-released-start-phase-i
KDFN is currently reviewing the plan for potential impacts on programs and services and will have more information in the coming days. Please remember, for the health and safety of your community, your family and friends:
Stay (6 feet away) from everyone who is not a member of your household
Wash your hands frequently with soap and water or use hand sanitizer
Stay home if you feeling sick
Do not gather in groups of 10 or more and always keep 6 feet apart
Limit our travel to rural communities
Self-isolate when we have returned to Yukon from travel or if you have been in contact with someone with COVID-19
Please be mindful that it is our own personal actions that will determine whether we can move through the plan phases and into a returned sense of normalcy.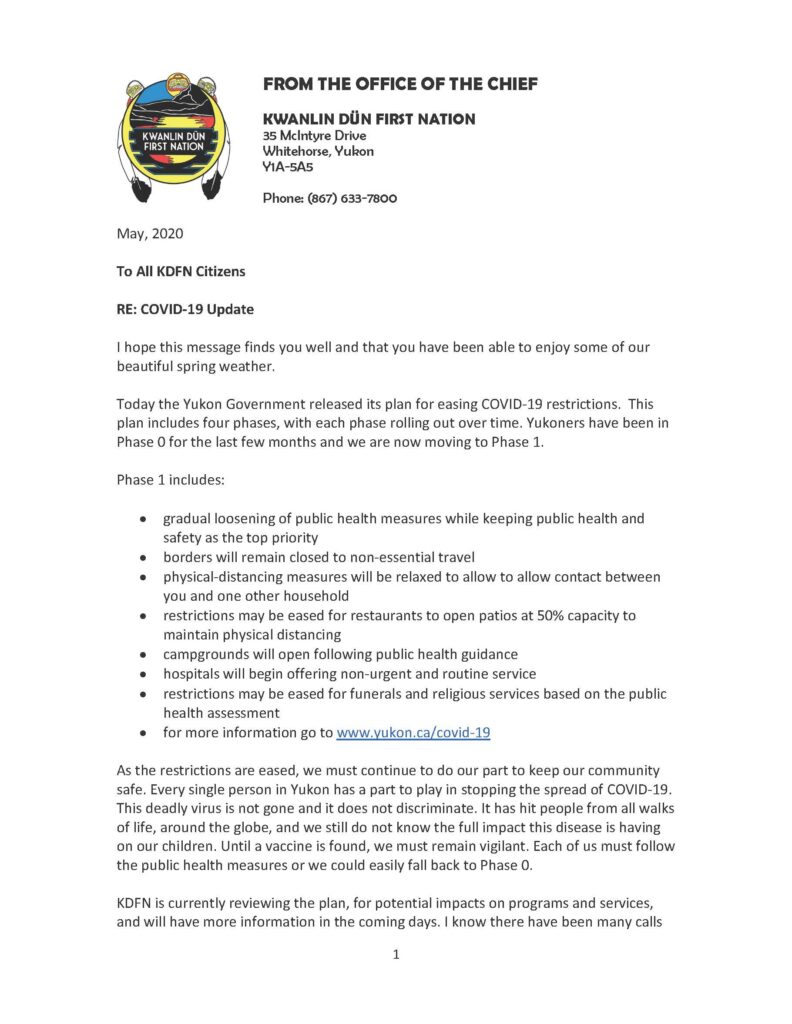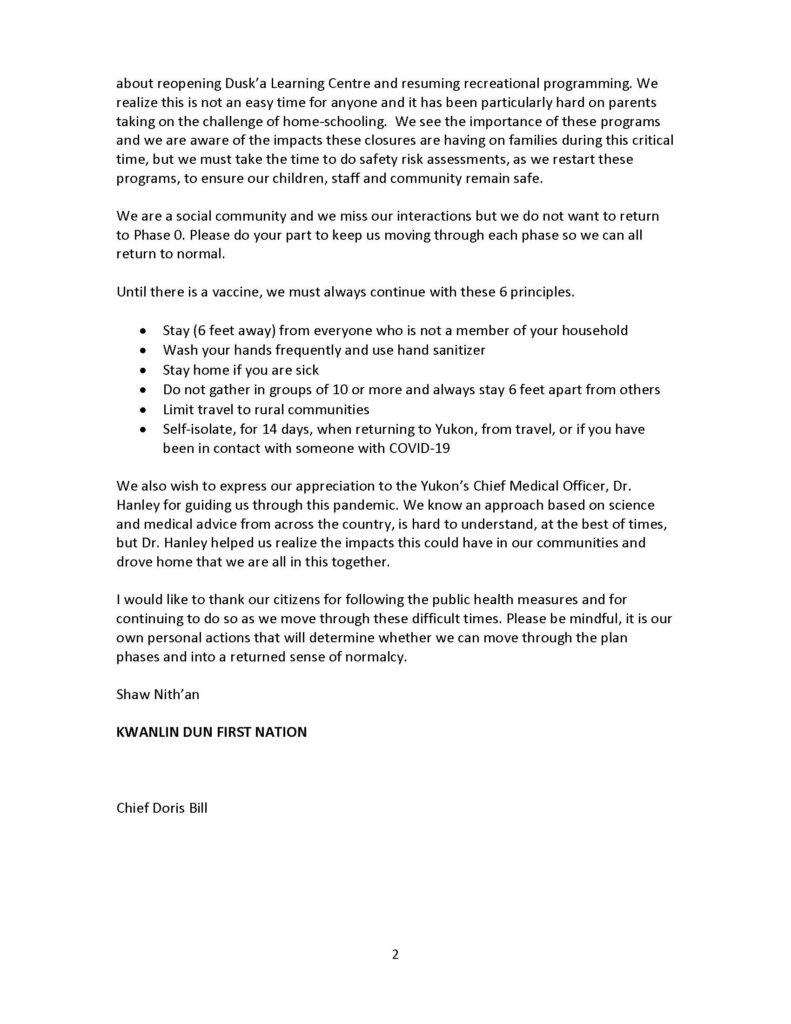 For up-to-date information on the Government of Yukon Covid-19 regulations, visit: https://yukon.ca/en/health-and-wellness/covid-19