Meet your Land Stewards
KDFN's team of dedicated stewards and working to be the "eyes and ears" of our Traditional Territory. They use Indigenous knowledge and practices blended with western science to monitor and care for our lands and waters.
Land Stewards have many roles and responsibilities in our community. Here are a few things we do:
patrol for illegal activities;
conduct fish studies in rivers and streams;
conduct wildlife surveys;
bring together youth and Elders on the land; and
educate back country users.
We also sit on multiple working groups, such as the Southern Lakes Caribou Steering Committee, the Southern Lakes Community Based Salmon Planning Group and the Yukon Bear Working Group.
To better monitor our Traditional Territory, we have established working partnerships with our neighbouring First Nations, Yukon Natural Resource Officers, Yukon Conservation Officers, WildWise, and Yukon government, Department of Environment.
Our primary goal is to achieve voluntary compliance by using education and outreach. We collect data to inform our leaders and citizens, other governments, and companies who manage natural resources.
Troy Friday, Land Steward Officer Trainee
I am of the Crow Clan and grandson of June Bruton. I grew up on our rural lands west of Whitehorse where I still reside today. I am an avid outdoorsman and enjoy spending as much time as possible on the land with my young family. I am excited to work towards preserving and protecting our lands for future generations.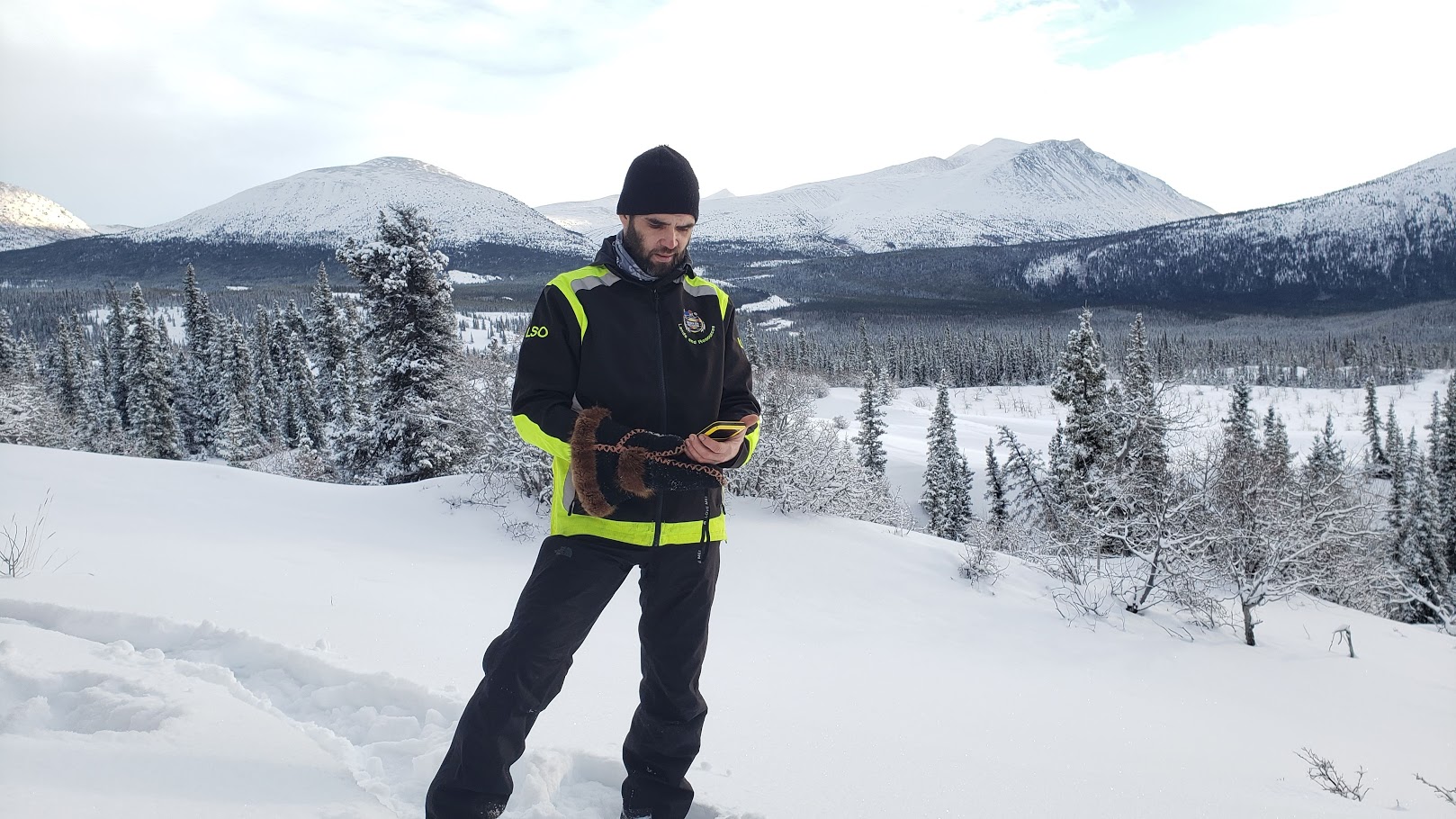 Cheyenne Bradley, Land Steward Officer Trainee
I am a beneficiary and citizen of the Kwanlin Dün First Nation. I am part of the Ä́ghats'èa – Wolf Clan. I have a Bachelor of Science Degree in Northern Environmental and Conservation Science. I am interested in being a Land Steward because I want to help to protect and preserve the environment and wildlife in and around my Traditional Territory. My favourite place to be is outdoors, whether I am camping, going for a walk, or snowmobiling.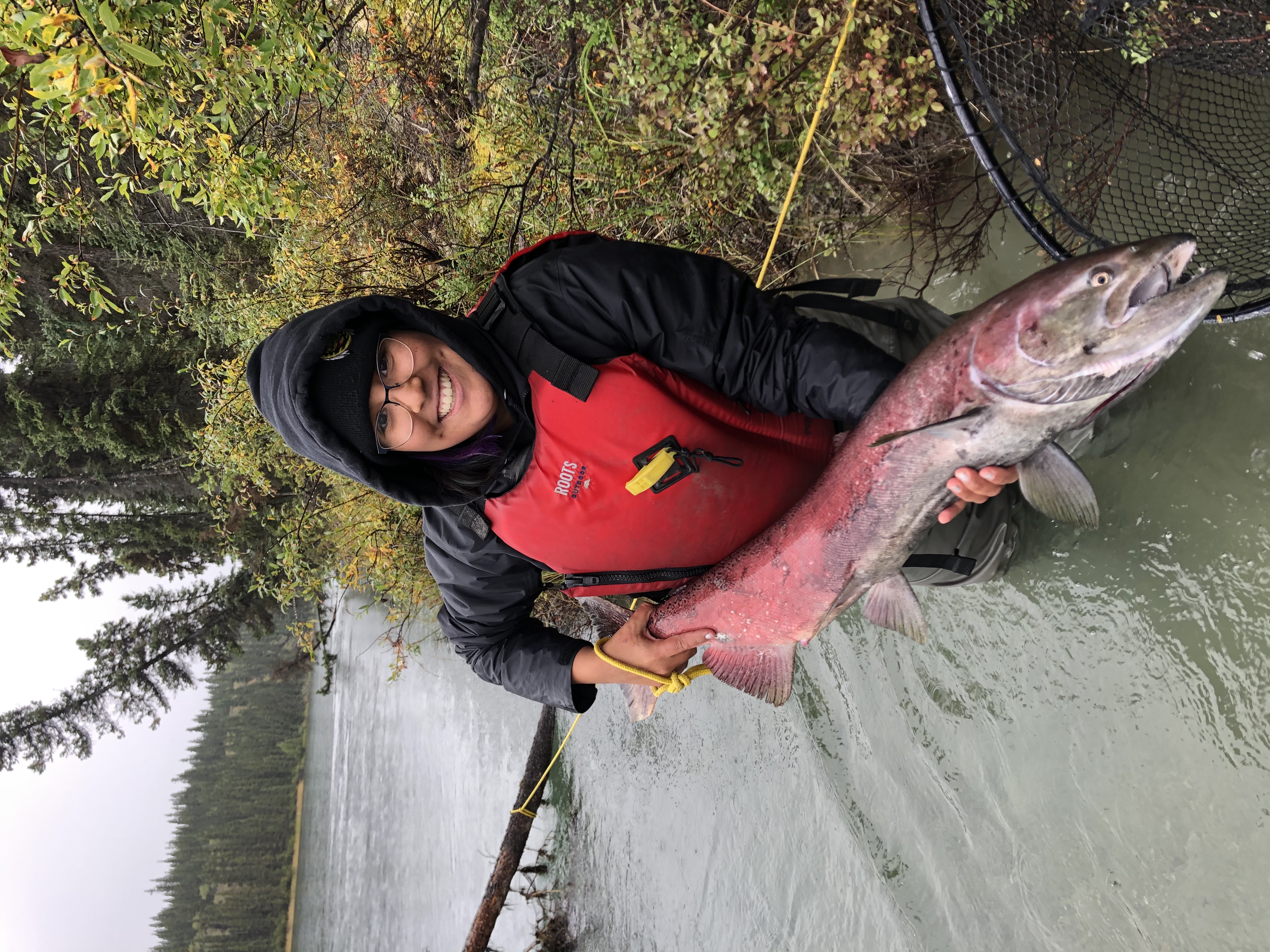 Bruce Wilson, Land Steward Officer
I am Northern Tutchone of the Crow Clan and I am a Kwanlin Dün citizen. My First Nation name is Ét'iyáte, which comes from the name of my great uncle on my mother's side, Elizabeth Wilson nee Shorty.
I have been with Kwanlin Dün's Lands department for 2.5 years and have come to realize that land stewardship is so much more than I ever imagined it would be. I have developed a greater appreciation for the beauty and value of our Settlement Lands, and I look forward to serving the citizens of Kwanlin Dün to the best of my ability.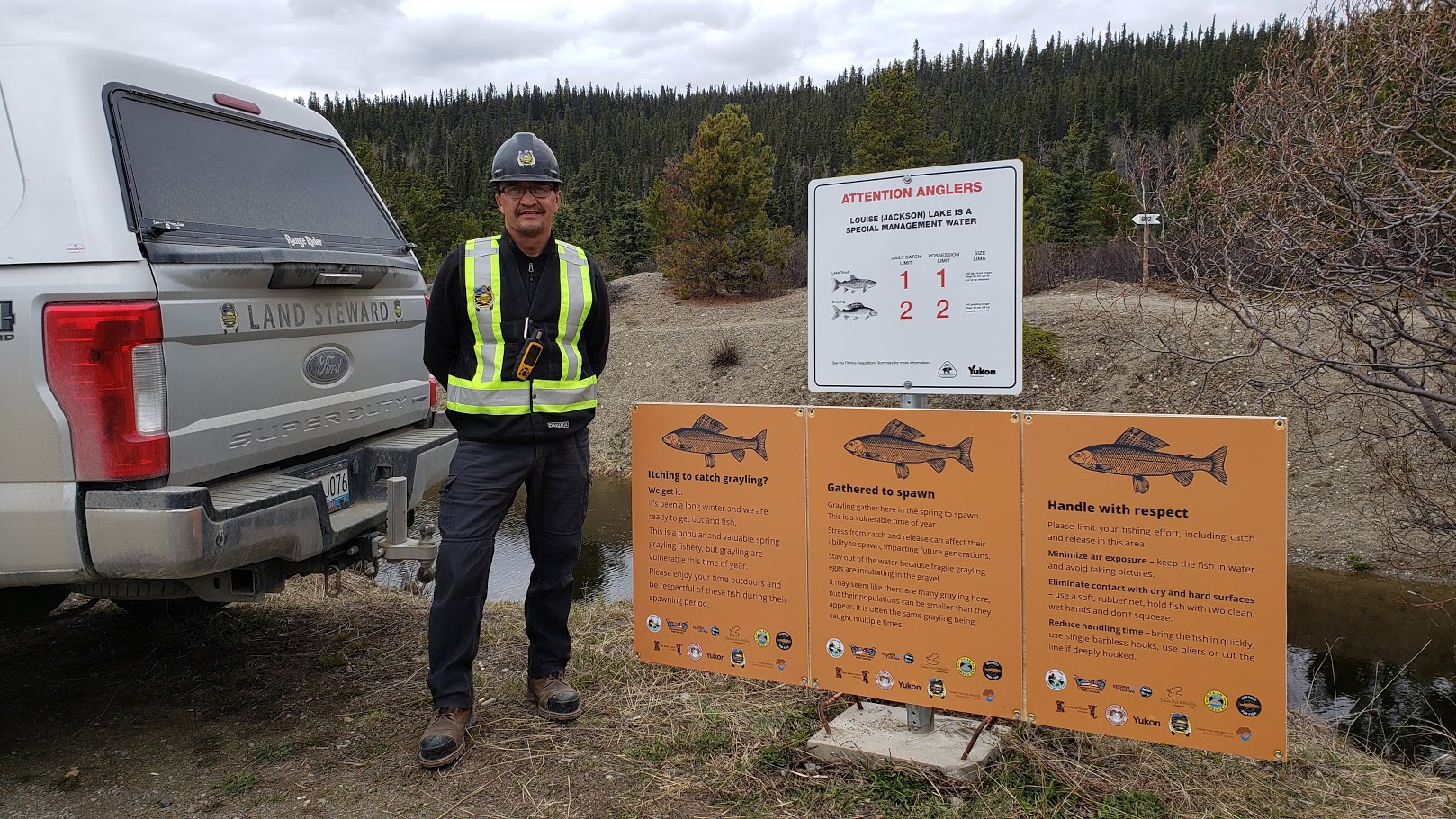 Davy Sembsmoen, Senior Land Steward Officer
I am Tahltan and a beneficiary and citizen of Kwanlin Dün First Nation. My parents are Eileen and John Sembsmoen. I belong to the Wolf Clan.
I enjoy serving the people of KDFN, both administratively and operationally. I am driven to protect our resources and being the Senior Land Steward Officer allows me to do that on behalf of KDFN.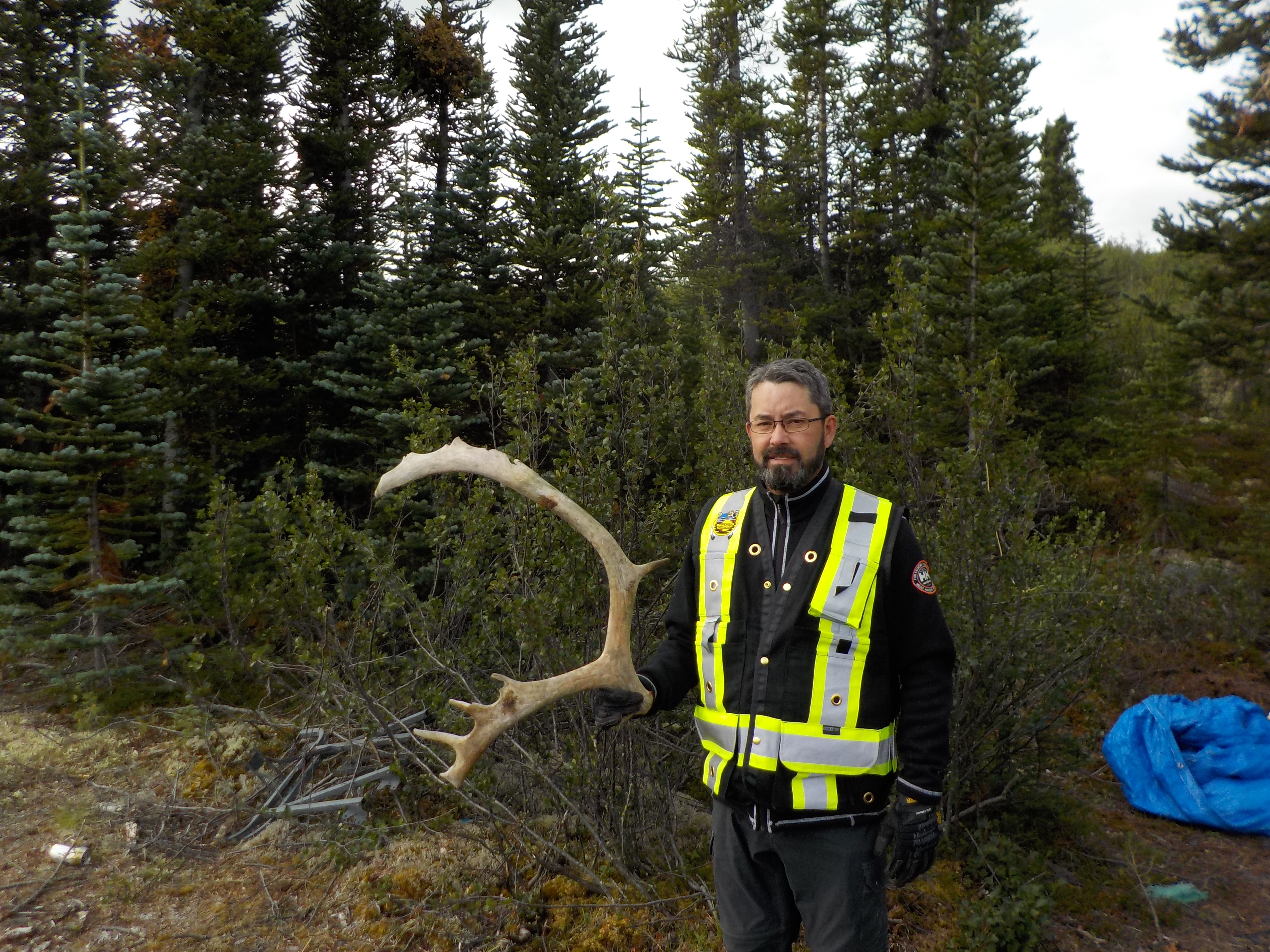 Brandy Mayes, Operations Manager
I am a proud descendant of the Tagish Kwan people and beneficiary of KDFN. My great-grandparents are Julia Joe from Tagish and Johnny Joe from Hutchi. My great-great grandmother is Seke, the Eldest daughter of the great Chief Jackie of Marsh Lake. I belong to the Dakhl'aweidí Clan, the Killer Whale and Wolf Clan Crest, The Clan Crest assures me that I am part of the land and part of the water. As a beneficiary of KDFN, my culture is who I am and where I come from. I enjoy everything outdoors including, fishing, snowmobiling, skiing, and hiking.
As Manager of Operations for Heritage, Lands and Resources, it's not only my job but my responsibility as a Yukon First Nations person to respect all earth's creations. Our Elders fought hard to get back our land and it's our responsibility to show our respect by practicing good stewardship and to protect and conserve the lands resources for future generations. Implementing our Final Agreements and our citizen's Lands Vision is key in our decisions and how we conduct our work.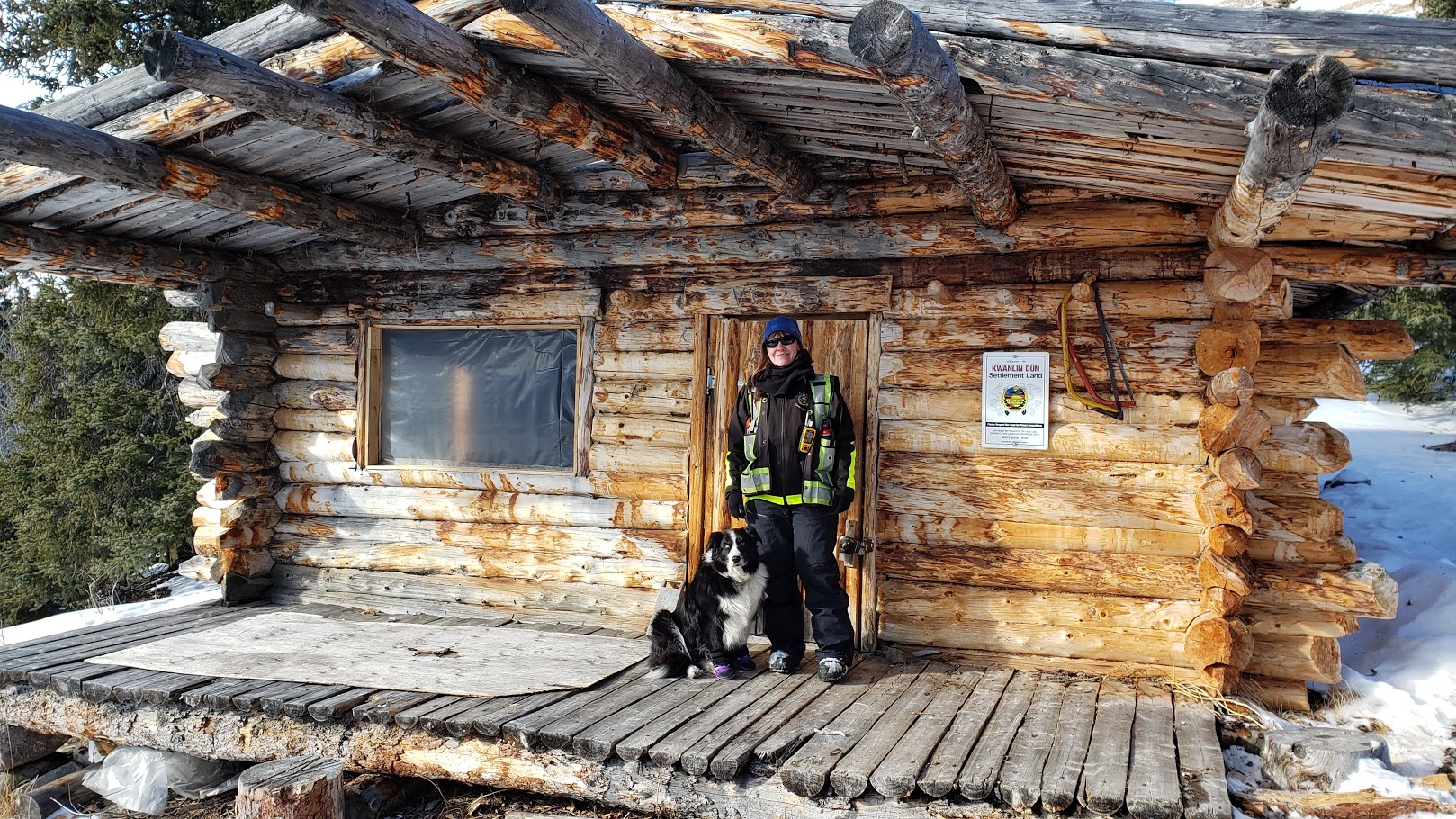 If you have questions or wish to know more about our operations, contact Brandy Mayes at (867-336-3316) or by email: brandy.mayes@kdfn.net