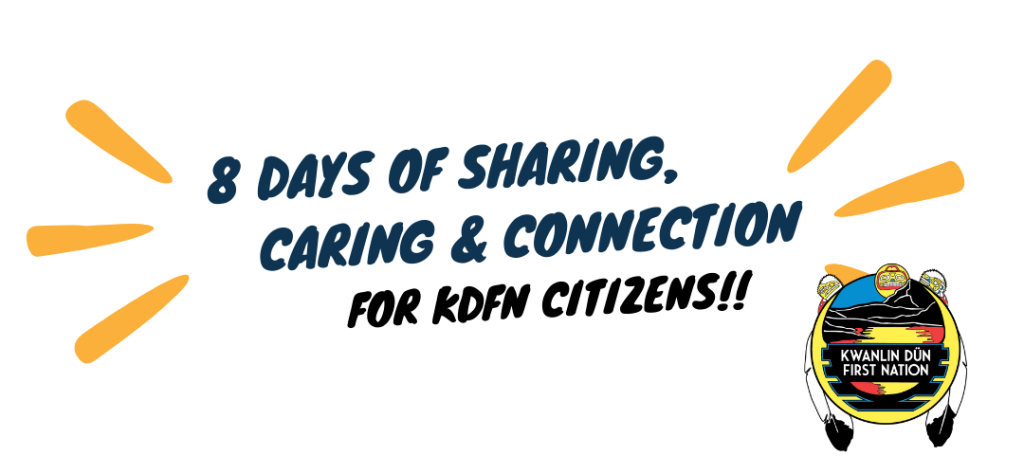 This spring, we're celebrating the KDFN community with 8 days of fun and prizes! Follow the challenges each day and we'll enter you in a draw to win. Many of the challenges have a prize for citizens under age 25, and another one for citizens over age 25.
Important Info:
We have supplies — beading kits, painting kits and Bingo packages — you'll need to pick up for some of the challenges.
Enter on the day of the challenge to be eligible for the prize.
Remember to tell us if you're under or over 25.
Due to supply issues, some prizes may not be exactly as listed.
3 ways to enter each day:
Comment onthe daily post on KDFN's Facebook page;
Email jasmine.rosentreter@kdfn.net; or
Call 867-633-7800 ext. 613 and leave a message.
PICK UP SUPPLIES!
UPDATE:
We're still waiting on the arrival of some items, so the Bingo packages will not be available this afternoon, but please come by to pick up the beading kits, salmon painting kits, and the hoodie order form (if you need one). The Bingo packages will be ready next week. Stay tuned for more info.
Monday, March 21, is the first day to pick up supplies for the 8 Days of Sharing, Caring and Connection for KDFN Citizens event!
Go to the Community Rink in McIntyre between 4:00 and 6:00 p.m. to pick up beading kits, painting kits and Bingo packages.
If you need assistance, call 867-633-7800 ext. 613 and leave a message.
WEEK 1….
Tuesday, March 22, DAY 1: HELP SPREAD THE WORD!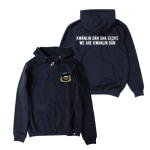 Council is gifting a pull-over or zip-uphoodie to adult (19+) KDFN citizens!
You must pre-order your hoodie. Order through google forms or download the form to print off. (We will be taking orders throughout the spring, so don't worry about getting your order in today.)
Let us know you helped spread the word to other KDFN citizens to be entered in today's prize draw.
Prizes :$100 grocery card / gift card
Wednesday, March 23, DAY 2: SHARE YOUR BEADWORK
Let's celebrate our community's beadwork! Pick up a beading kit and make your own beaded heart,or share a picture of your favourite beadwork.
Prizes: Family Passes to the Canada Games Centre
Thursday, March 24 DAY 3: SHARE A RECIPE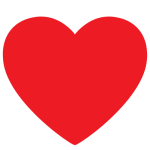 Watch the video of three generations making bannock together on KDFN's Facebook page or at kwanlindun.com! (Many thanks to Linda, Natilee and Jolene for the wonderful video!!) Share a photo or a recipe you like to make.
Prizes: 2 Family Pizza Nights at G&P
Friday, March 25, DAY 4: LET'S TALK ABOUT COMMUNITY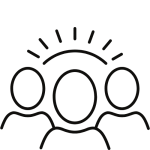 What does community mean to you? Share your thoughts through video, audio recording, or a short write-up.
Prizes: 2 Apple iPads
WEEK 2….
Monday, March 28 DAY 5: SHARE YOUR THOUGHTS ON COVID-19 IN THE YUKON AND AT KDFN.
Fill in KDFN's anonymous survey on COVID and vaccines. Use a paper copy, go to kwanlindun.com or call 867-334-2012.Let us know you filled it in to be entered in the prize draw.\
Prizes: 2 family "Hot Dates" at LumelGlass Blowing Studio
**This survey will stay open until April 7with more prizes to be won.
Tuesday, March 29 DAY 6: SHARE YOUR LANGUAGE
Learn how to say "KWÄNLIN DÄN GHA EECH'E" (We are Kwanlin Dün)
Post a video of yourself and/or a friend saying the phrase, or saying another phrase in another Yukon First Nation language.
Prizes: 2 Fitness Kits from CoastMountain Sports, including sneakers, gym bag and water bottle.
Wednesday, March 30 DAY 7: SHOW US YOUR SALMON
Canyon City Construction and KDFN are asking you to paint wooden salmon to be displayed at McIntyre's new gas station. Share a photo of your painted salmon, or of your family painting.
Prizes: $200 gift card for Haines Packing Company / $200 gift card

Thursday, March 31 at 6 p.m. DAY 8: LET'S PLAY BINGO!
Just for fun! Join us for online community BINGO at 6 p.m.! Get sign-in information when you pick up your Bingo package!
Prizes:

Milwaukee Drill Set ($500)
Cord of Wood or Fuel ($400)
Ninja Blender ($200)
Speaker ($200)
VISA gift cards