Bringing a new baby into the world is a big job. This team of nurses and support workers can help new parents-to-be stay as healthy as possible before, during and after pregnancy.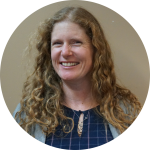 Stephanie Coombes, Nurse

My name is Stephanie Coombes and I moved to the traditional territory of the Kwanlin Dün First Nation and Ta'an Kwäch'än Council five years ago. Before that, I worked as a nurse in Labrador and Nunavut.
I have a strong background in prenatal and children's health. I am passionate about public health and the connections between health, communities, nutrition and climate change.
I love spending time outside with my family, either paddling in the summer or skiing in the winter.
I am so excited to be on this team and can't wait to be working with everyone.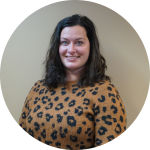 Andrea Oldridge, Nurse
Hello, my name is Andrea Oldridge and I have been working at Natsékhi Kų` Health Centre for over a year now as a nurse in the Healthy Babies Healthy Generations program.
I have worked in most areas in maternal and family health, with the last number of years in a public health role, which I am passionate about.
I was born and raised in Whitehorse, and I am excited to now be raising my own children here. I love to spend time out on the land with my family. We enjoy being out in all seasons.
I am looking forward to continuing to meet and work with many of you.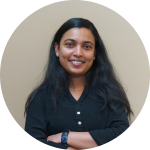 Joicy Joy, Family Support Worker
My name is Joicy Joy (she/her). I am originally from India and have been in the Yukon for five years. My education background is nursing from back home and I did social work in B.C. before I moved to Whitehorse.
One of my passions is working with families and children. Prior to joining the KDFN health team as a Family Support Worker in the HBHG program, I worked with the Boys and Girls Club and Kaushee's Place (Women Transition Home).
In my spare time, I mostly stay home with my threeyear- old son Ayden and spend quality time with my family. I love cooking, reading, walking in nature and learning new things. One of the things I am doing this season is learning to ice skate with my son. So, if you see someone laying down on the CGC public rink laughing, that's me.
Looking forward to meeting you and all the amazing people in this community. If you see me, feel free to say hello!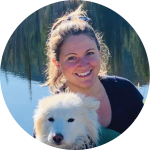 Marija Pavkovic, Nurse
Hello, my name is Marija Pavkovic. I've been a nurse for 11 years and I've worked in various jurisdictions across Canada, such as Ontario, Alberta and Nunavut.
I moved to the Yukon three years ago. Last year, I finished a Masters of Public Health specialising in Health Promotion. My work experience has primarily been in public health, working with Indigenous communities. And my most recent role has been managing the Yukon Immunization Program.
I grew up in a small village in Croatia and came to Canada when I was six years old. I enjoy cooking, hiking, fishing and camping.
Call or text 867-335-4477 to contact the team.
You can read the full newsletter here.