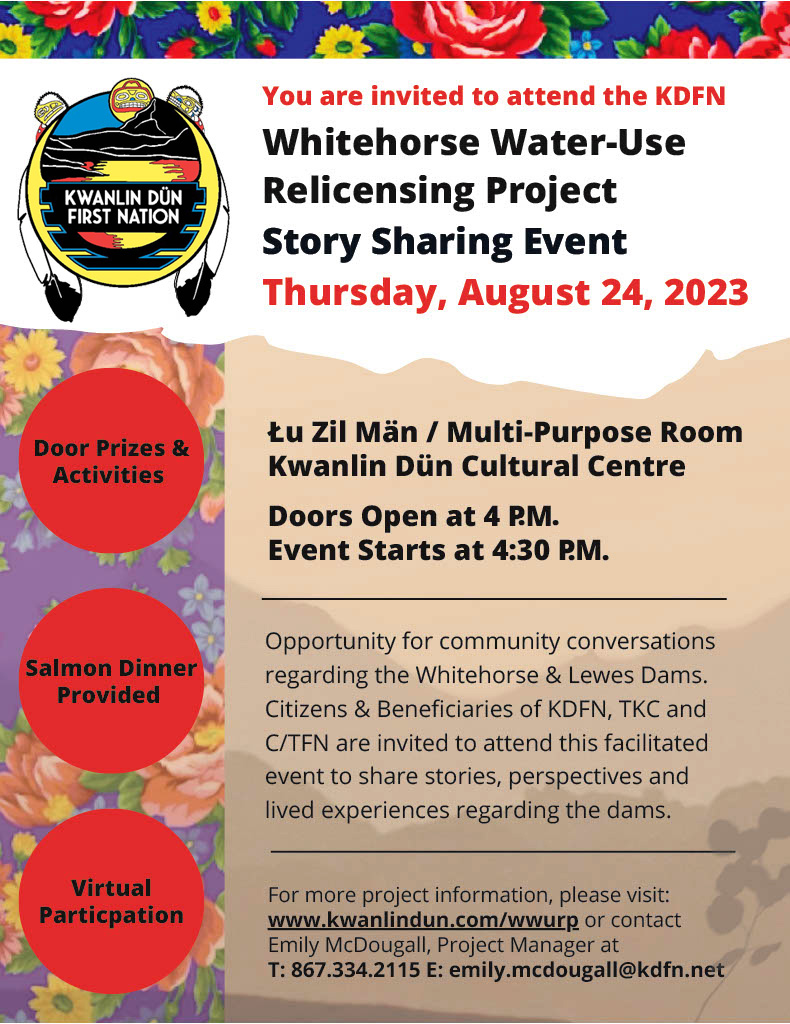 Whitehorse Water-Use Relicensing Project Story Sharing Event – Thursday, August 24, 2023
Join us at the Kwanlin Dün Cultural Centre.
This is an opportunity for community conversations regarding the Whitehorse & Lewes Dams. Citizens & Beneficiaries of KDFN, TKC and C/TFN are invited to attend this facilitated event to share stories, perspectives and lived experiences regarding the dams.
Doors open at 4 p.m., event starts at 4:30 p.m.
For more info on this project, go to kwanlindun.com/wwurp