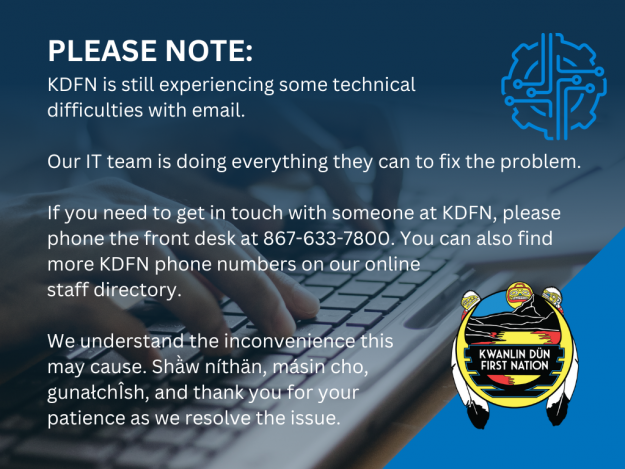 If you need to get in touch with someone at KDFN, please phone the front desk at 867-633-7800.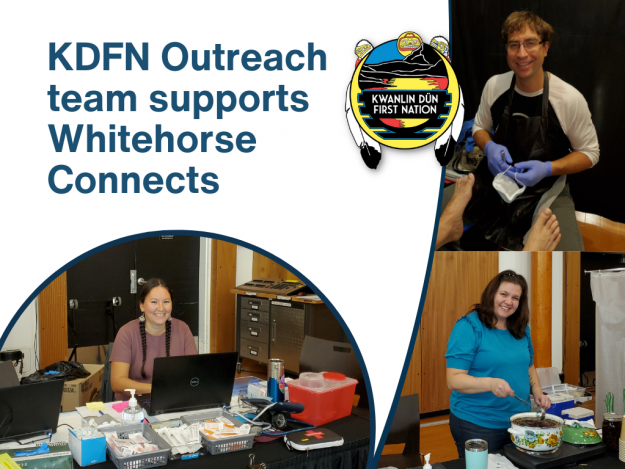 Hey KDFN! Check out this story from the Kwanlin Dän Ch'a newsletter. Printing of the latest newsletter has been delayed. For now, we're releasing these stories online, and they'll be hitting mailboxes later on this spring. Last winter, the KDFN outreach team partnered with the Yukon Anti-Poverty Coalition to provide health services for the Whitehorse…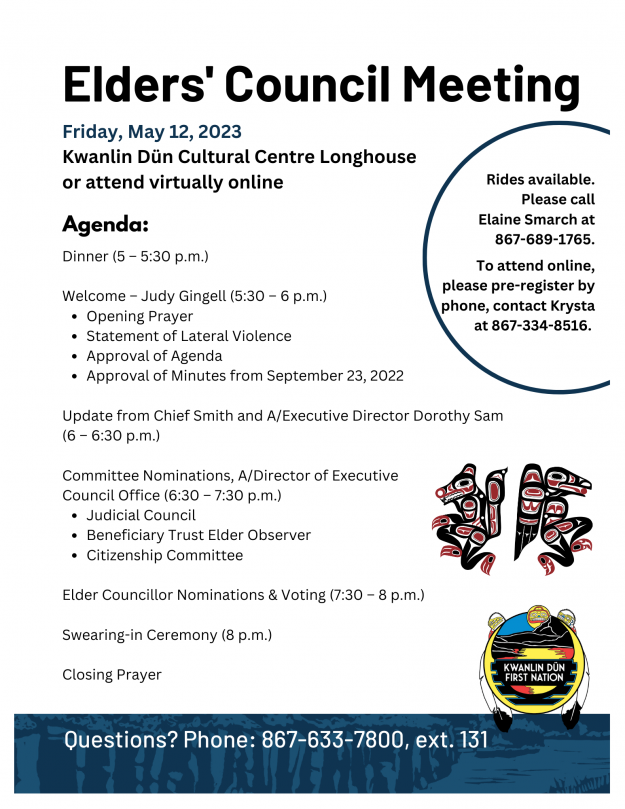 Please pre-register by phone, contact Krysta at 867-334-8516.